Stasha Hats is where art, design and fashion live married in a hat. Whether you're a wearer or a lover, perhaps only a hat admirer, this is the place for you to come and find joy.
This presentation takes you on a visually exquisite journey into my world of shapes, colors, textures, innovations and passion.
Whether you call it a hat or šešir, chapeau, hoed, capello, hut, klobuk, shlyapa… let this millinery art and craft inspire, fascinate, intrigue and dare you to find your own!
I am an artist of the accessory. I create hats and headgear, bags and receptacles, parasols, scarves, printed fabrics, wearable objects as well as objects for interiors and assemblages using a wide variety of materials and techniques.
For me, the Zagreb School of Applied Arts and Design, Department of Interior Architecture, was the first of many steps in the right direction. I graduated from the Faculty of Textile Technology and before you could compose yourself and say "hat", in other words in the nick of time, I left with a Millinery Master's Degree.
I continued my life and studies in Amsterdam, at the Gerrit Rietveld Academy to which I returned years later to hold a lecture – the roles were quickly reversed. In the meantime, I adopted the skills of creating stained glass and mastered the technique of welding, which can be seen permeating my portfolio. Other than at the workshops and presentations in Amsterdam, I could have been spotted speaking about the topic of millinery skills at The Royal Academy of Fine and Applied Arts in The Hague.
The successful openings of numerous exhibitions, performances, fashion shows and projects listed under Exhibitions & Performances, were conducted in museums, galleries and cultural centers throughout Europe: Croatia, the Netherlands, Austria, Belgium, Czech Republic, Germany, Slovenia, Serbia, Israel and in the USA, New York City. Art and fashion publications that featured my work include Cosmopolitan, Elle, Ars Vivendi, Marie Claire, Textiel Plus, Hatmagazine, Avenue etc. My idiosyncratic work is covered by both Dutch and Croatian newspapers as well as other media such as television, radio and Internet in the countries where I've exhibited. Several associations of artists have welcomed me as a member, including: the Croatian Artists Association (HZSU), the Croatian Association of Artists of Applied Arts (ULUPUH), the Croatian Designer Society (HDD) and the Haagse Kunstkring (The Hague Art Circle) in the Netherlands.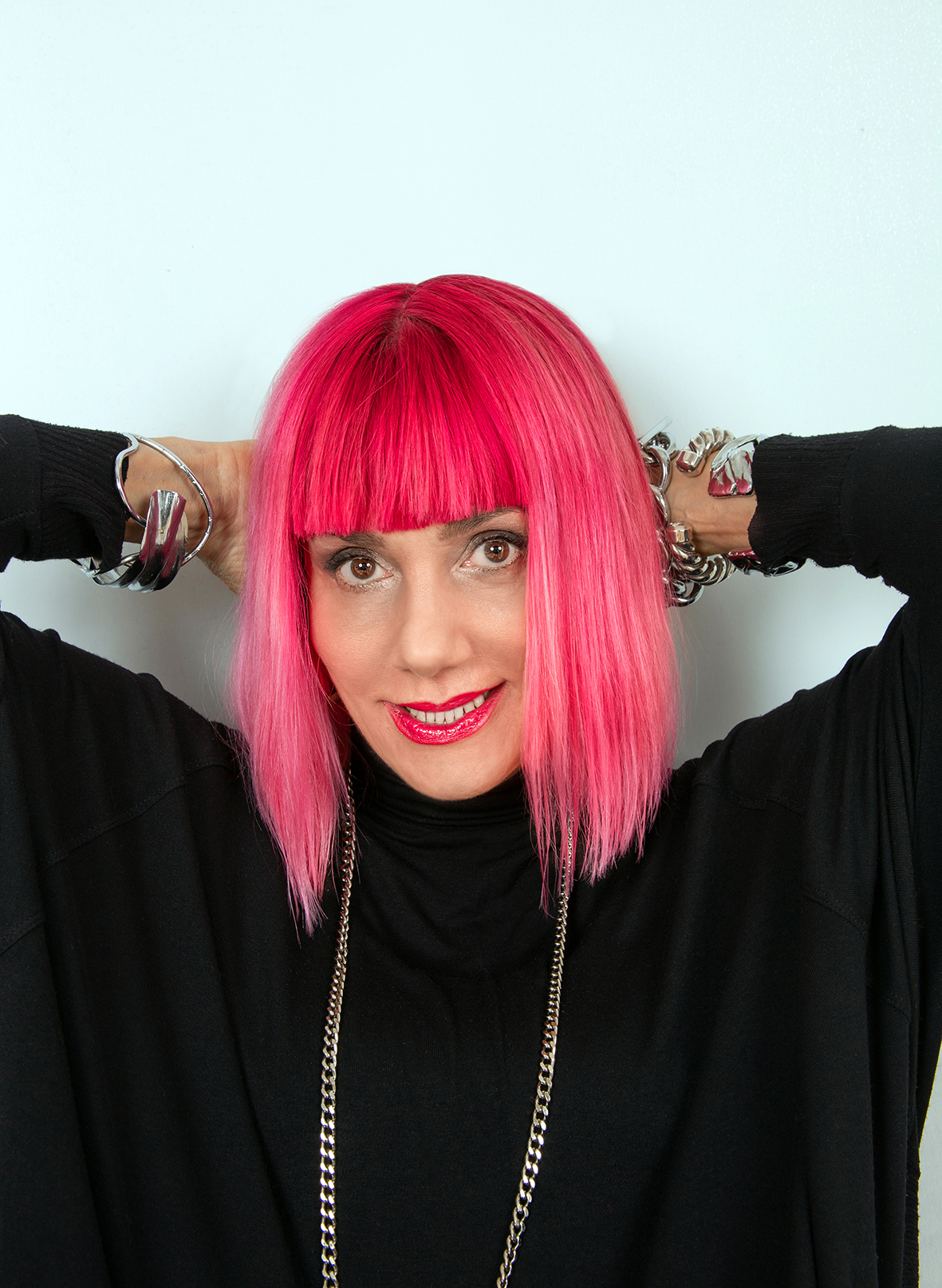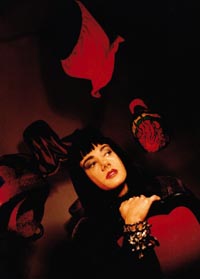 The Time Machine

---
A special thank you to all the photographers whose amazing pictures of my work can be seen throughout this site, as well as for personal images taken during various periods of my life:
Silvio Ramik, Ozren Drobnjak, Milan Mrkšić, Zoran Filipović, Anto Magzan, Andrija Zelmanović, Željko Koprolčec, Zoe Šarlija, Sanja Baljkas.
Exhibitions & Performances & Projects
---
2021
ZAGREB, Croatia
Video project ALL YOU NEED IS A HAT!
ALL YOU NEED IS A HAT! is a story about the hat. What is a hat of the 21st century? Who creates them and who wears them? StashaHats inspires you to – find your own hat!
The video project has been subsidized by the Ministry of Culture and Media of the Republic of Croatia – Program of digital adaptation and creation of new cultural and educational content 2020. – 2021.
Video material used from the exhibition: Staša Čimbur,  ALL YOU NEED IS A HAT– hats and assemblages
November 28th 2019. – February 2nd 2020. Museum of Arts and Crafts, Zagreb
RIJEKA, Croatia
BuRa Design Store, Presentation Collection of Hats & Bags Summer 2021
ZAGREB, Croatia
Participation in the Project of The Croatian Chamber of Trades and Crafts: Development of standards for the Hatter occupation (Millinery Craft) within the European Social Fund Project
"Implementing Croatian Qualification Framework and developing tools for connecting education and labour market"
2020
ZAGREB, Croatia
Tehnički muzej Nikola Tesla 55. ZAGREBAČKI SALON PRIMIJENJENE UMJETNOSTI I DIZAJN / Puls trenutka ili što vas pokreće
ZAGREB, Croatia
Performances: MUO, Museum of Arts & Crafts ALL YOU NEED IS A HAT!
Selfie Hat Performance
Farewell my Muse / 15. Museum Night
2019
ZAGREB, Croatia
MUO, Museum of Arts & Crafts ALL YOU NEED IS A HAT Šeširi i asamblaži / Hats & Assemblages
BASEL, Switzerland
Spielzeug Welten Museum Basel BAGS – ICONS AND INVESTMENTS / History of a timeless accessory
TASCHEN – IKONEN UND WERTANLAGEN / Geschichte eines zeitlosen Accessoires
ZAGREB, Croatia
Etnographic Museum KAPA DOLJE! Priča o (ne)pokrivanju glave
2018
BASEL, Switzerland
Spielzeug Welten Museum Basel HATS OFF TO HATS! / MUT ZUM HUT!
2017
DEN HAAG, the Netherlands
Gallery HAAGSE KUNSTKRING KUNST ROUTE 2017
ZAGREB, Croatia
MUO, Museum of Arts & Crafts Group Exhibition of ULUPUH members Tapiserija ili ne? / Tapestry or not?
2016
DEN HAAG, the Netherlands
Gallery HAAGSE KUNSTKRING 125 Anniversary Exhibition KUNST IN DE ZAAK / ART IN THE CASE
ZAGREB, Croatia
Gallery Klovićevi dvori
CRO A PORTER, Collection of Hats for ETNA MAAR Black Carpet
2015
LJUBLJANA, Slovenia
MONTH OF DESIGN 2015 THE ASSEMBLAGE See me, Feel me, Touch me
ZAGREB, Croatia
Gallery The Art of a Smile MIX & MATCH
ZAGREB, Croatia
Meštrović Pavilion Home of HDLU
Osamdesete – slatka dekadencija postmoderne / The Eighties – Sweet Decadence of Postmodernism
2014
ZAGREB, Croatia
The Zagreb City Libraries ''Tin Ujević'' Rhapsody in White / Rapsodija u bijelom
PRAGUE, the Czech Republic
DESIGNBLOK 14/ Superstudio Evropa / The Stage / Art Room within Dream House
LJUBLJANA, Slovenia
MONTH OF DESIGN 2014 Rhapsody in White / Rapsodija v belem
BRANDS & SIGNS OF SOUTH-EAST EUROPE / ZNAMKE IN ZNAMENJA JUGOVZHODNE EVROPE
Wet Autumn Tale / Mokra jesenska pripoved
ZAGREB, Croatia
DREFT FASHION WEEK ZAGREB Generalna proba: Ratatouille / General Rehearsal: Ratatouille
PRAGUE, the Czech Republic
Gallery LA FEMME Pocta Bohumilu Hrabalovi / Homage to Bohumil Hrabal
ZAGREB, Croatia
The Zagreb City Council / Gradska uprava Grada Zagreba
Rhapsody in White / Rapsodija u bijelom
2013
ZAGREB, Croatia
MUO Museum of Arts & Crafts 2013/2014
MODNI ORMAR 2013 Etno svijeta / FASHION WARDROBE 2013 Ethno of the World
PRAGUE, the Czech Republic
Dream House OPEN HOUSE Event
PRAGUE, the Czech Republic
Dream House DESIGNER'S DAYS
ZAGREB, Croatia
The Zagreb City Libraries ''Tin Ujević'' Svjetski dan knjige Trešnjevački Milioneri / World Book Day Trešnjevački Millionaires
2012
ZAGREB, Croatia
Gallery ULUPUH Group Exhibition of ULUPUH members MINIMAL AND MAXIMAL
ZAGREB, Croatia
MSU Museum of Contemporary Art
MODNI ORMAR 2012 / FASHION WARDROBE 2012
DUBROVNIK, Croatia
Gallery DUBROVNIK HOUSE ARS LONGA DUBROVNIK
OPATIJA, Croatia
Gallery OPATIJSKI PORTUN FEMME TOTALE
ZAGREB, Croatia
LIKUM Street Gallery: Design
2011
DEN HAAG, the Netherlands
Gallery HAAGSE KUNSTKRING THE ASSEMBLAGE 2011/2012
ZAGREB, Croatia
Hypo centar DREFT FASHION WEEK ZAGREB
ZAGREB, Croatia
MSU Museum of Contemporary Art
MODNI ORMAR 2011 / FASHION WARDROBE 2011
NEW YORK, USA
MC Gallery CROATIAN EXHIBITION OF VISUAL AND APPLIED ARTISTS
CROATIAN ART & CRAFT EXPO 5: INTER IMAGO NEW YORK 3, NEW YORK CRO FASHION 3
NEW YORK, USA
MC Gallery CROATIAN EXHIBITION OF VISUAL AND APPLIED ARTISTS
CROATIAN ART & CRAFT EXPO 4: INTER IMAGO NEW YORK 2, NEW YORK CRO FASHION 2
ZAGREB, Croatia
The Zagreb City Libraries ''Tin Ujević'' PRIČE IZ ŠEŠIRA / HATS' TALES
2010
ZAGREB, Croatia
MSU Museum of Contemporary Art
MODNI ORMAR 2010 / FASHION WARDROBE 2010
ZAGREB, Croatia
Gallery ULUPUH Group Exhibition of ULUPUH members KONTAKT T-T
NEW YORK, USA
MC Gallery CROATIAN EXHIBITION OF VISUAL AND APPLIED ARTISTS
CROATIAN ART & CRAFT EXPO 3: INTER IMAGO NEW YORK, TEXTILE MEDIA
2009
ZAGREB, Croatia
The Centre for Design of the Croatian Chamber of Commerce
MODNI ORMAR 2009 / FASHION WARDROBE 2009
ZAGREB, Croatia
EUROPE HOUSE ŠEŠIR U SLICI / THE HAT IN THE PICTURE
ZAGREB, Croatia
Art salon IZIDOR KRŠNJAVI The School of Applied Arts and Design
Group Exhibition of ULUPUH members NIT KOJA NAS POVEZUJE / THE CONNECTING THREAD
NEW YORK, USA
MC Gallery CROATIAN EXHIBITION OF VISUAL AND APPLIED ARTISTS
CROATIAN ART & CRAFT EXPO
LISSE, the Netherlands
KEUKENHOF Juliana Pavilion
FLOWER POWER INTERNATIONAL HAT COMPETITION & EXHIBITION
2008
ZAGREB, Croatia
Gallery ZVONIMIR
Group Exhibition of ULUPUH members ŠKART JE ART / TRASH IS ART
DUBROVNIK, Croatia
Gallery LE PETIT FESTIVAL IZ ŠKAFETINA
KRK, Croatia
Gallery DECUMANUS Cultural Centre of Town Krk
HATS / OBJECTS / PAPERCUTS Collaboration with the artist Izabela Šimunović
ZAGREB, Croatia
Gallery ULUPUH Group Exhibition of ULUPUH members MOJA ZASTAVA / MY FLAG
2007
ROTTERDAM / SCHIEDAM, the Netherlands
MOOIE DINGEN KERSTSHOW / KERSTMARKT
Fashion show, Grote of St. Janskerk
ROTTERDAM / SCHIEDAM, the Netherlands
MOOIE DINGEN WINKEL Gallery MAASTRICHT, the Netherlands
Gallery AMARNA Collaboration with the milliner Jackie Habets: Project 2 Cities 2 Countries
LISSE, the Netherlands
KEUKENHOF Juliana Pavilion
ROYAL HATS INTERNATIONAL HAT COMPETITION & EXHIBITION
2006
RIJSWIJK, DEN HAAG, the Netherlands
EUROPEAN PATENT OFFICE
DUBROVNIK, Croatia
Gallery DUBROVNIK HOUSE
AMSTERDAM, the Netherlands
MARKTPLEIN NOORD – Exhibition for the DIENST WERK EN INKOMEN
RAAMSDONKSVEER, the Netherlands
BASdag / BUSINESS ART SERVICE
GROUP EXHIBITION OF DUTCH ARTISTS – Theme FASHION
AMSTERDAM, the Netherlands
CROATIAN NATIONAL TOURIST BOARD
LISSE, the Netherlands
KEUKENHOF Juliana Pavilion
BLOOMING HATS INTERNATIONAL HAT COMPETITION & EXHIBITION
DEN HAAG, the Netherlands
Gallery HAAGSE KUNSTKRING
2005
DUBROVNIK, Croatia
Gallery DUBROVNIK HOUSE Collaboration with the milliner Jackie Habets: Project 2 Cities 2 Countries
ZAGREB, Croatia
Gallery ULUPUH
Exhibition THE PRESENTATION OF CROATIAN ILLUSTRATORS' CATALOGUE
Cooperation with the artist Danijel Srdarev
ZAGREB, Croatia
THE ZAGREB FAIR
ULUPUH Exhibition DAYS OF BEAUTY AND FASHION
2004
KRK, Croatia
Gallery DECUMANUS Cultural Centre of Town Krk
KRK, Croatia
ART POINT Gallery
ZAGREB, Croatia
Gallery ULUPUH
LISSE, the Netherlands
KEUKENHOF Oranje Nassau Pavilion
GROWING HATS INTERNATIONAL MILLINERY COMPETITION & EXHIBITION
ZAGREB, Croatia
FACTORY FASHION WEEK
VINKOVCI, Croatia
The Town Museum Vinkovci
Group Exhibition ARTISTIC VISIONS OF THE CROATIAN NATIONAL THEATRE
2003
ZAGREB, Croatia
DESIGN Gallery LIKUM ZAGREB, Croatia
Gallery ZVONIMIR
Exhibition of ULUPUH Textile Section
KRK, Croatia
ART POINT Gallery
ZAGREB, Croatia
MUO Arts & Crafts Museum
FASHION WEEK
ZAGREB, Croatia
HNK The Croatian National Theatre
Masks for the Ballet PUSS IN BOOTS Cooperation with the artist Andrea Bassi
2002
ZAGREB, Croatia
HOTEL OPERA (former. InterContinental, today Westin) UMAH Fashion Show
THE MANIKIN'S BALL – STREETS OF AMSTERDAM
ZAGREB, Croatia
Gallery ULUPUH
Exhibition of ULUPUH Textile Section MALA PLAVA LINIJA / THE SMALL BLUE LINE
HOUTEN, the Netherlands
MARIAN CONRADS Gallery
ZAANSTADT, the Netherlands
KUNSTCENTRUM ZAANSTADT
MEGADIM / HAIFA, Israel
SEAM Gallery, ULUPUH
CONTEMPORARY CROATIAN FIBER ART Exhibition of ULUPUH Textile Section
HOLON, Israel
CHANKIN DESIGN Gallery , ULUPUH
CONTEMPORARY CROATIAN FIBER ART Exhibition of ULUPUH Textile Section
DEN HAAG, the Netherlands
GEMEENTEMUSEUM DEN HAAG
DE NEDERLANDSE HOEDEN PRIJS THE NETHERLANDS HAT AWARD EXHIBITION & SHOW
2001
ZAGREB, Croatia
Gallery ULUPUH
Exhibition of New ULUPUH Members
2000
DUBROVNIK, Croatia
Gallery ARS LONGA VITA BREVIS
ZAGREB, Croatia
Gallery NOVA
1995
AMSTERDAM, ROTTERDAM, the Netherlands
DE BIJENKORF Presentation / Exhibition
DEN HAAG, UTRECHT, ARNHEM, the Netherlands
DE BIJENKORF Presentation of Hat Collection Autumn / Winter '95 – '96
1994
ZAGREB, Croatia
MUO Arts & Crafts Museum
REALITY AND FANTASY Exhibition & Performance
1993
WIEN, Austria
Gallery STATION 3 LUXURIOSUS SALAX LIBIDINOSUS
Exhibition of Receptacles & Cat Suits, Collaboration with the artists Vesna Tušek and Joseph Gerger
AMSTERDAM, the Netherlands
MAZZO Performance MODA MAS 10
AMSTERDAM, the Netherlands
AMRO ARCADE Gallery of AMRO BANK
1992
MUNCHEN, Germany
Gallery INFORMEL
AMSTERDAM, the Netherlands
ERCO COMPANY
1991
ANTWERPEN, Belgium
CULTURELL CENTRUM LUCHTABAL
SCHIEDAM, the Netherlands
DESTILLEERDERIJ NOLET & TC DESIGN CENTRE
GENT, Belgium
Gallery SOFIE
AMSTERDAM, the Netherlands
AMRO ARCADE Gallery OF AMRO BANK
Exhibition of Hats, Bags & Wearable Objects
Performance REMBRANDTPLEIN / HERENGRACHT
AMSTERDAM, the Netherlands
ERCO COMPANY
1990
AMSTERDAM, the Netherlands
PERFORMANCE IN PARADISO, WEARABLE OBJECTS
SCHEVENINGEN, the Netherlands
NORTH SEA GALLERY KURHAUS HOTEL
ART AND FASHION WEEKEND
SCHEVENINGEN, the Netherlands
NORTH SEA GALLERY EYES ON STYLE
AMSTERDAM MUSEUMKWARTIRE, UTRECHT LA VIA CENTRE, DEN HAAG DE PLAATS,
EINDHOVEN PLAZZA CENTRE, AMSTELVEEN PLAZZA CENTRE
ZAGREB, Croatia
DESIGN Gallery LIKUM
ROTTERDAM, the Netherlands
Gallery FASCINO
UTRECHT, the Netherlands
Gallery COUMANS SLOTEXPOSITIE
DORDRECHT, the Netherlands
Gallery INTERMEZZO
DORDRECHT, the Netherlands
PERFORMANCE IN MERZ WITH THEATRE DANCERS
ROTTERDAM, the Netherlands
FASHION Gallery / SHOP PORTAL
1989
AMSTERDAM, the Netherlands
MAZZO Performance with Theatre Dancers
ROTTERDAM, the Netherlands
Presentation of Hats in ZOCHERS MODE KAFEE
SCHEVENINGEN, the Netherlands
PALACE PROMENADE NORTH SEA GALLERY
ART & FASHION WEEKEND FASHION FESTIVAL
UTRECHT, the Netherlands
Gallery COUMANS
UTRECHT, the Netherlands
Gallery SERAFIJN VAN TOP TOT TEEN
ROTTERDAM, the Netherlands
TOY – TOY MUSEUM
AMSTERDAM, the Netherlands
CONFECTIE CENTRE Exhibition of Hats for J.P. Jansen
AMSTERDAM, the Netherlands
AMRO ARCADE Gallery AMRO BANK
1988
AMSTERDAM, DEN HAAG, the Netherlands
MAISON DE BONNETRIE
ZAGREB, Croatia
The 20th ZAGREB SALON OF YOUTH Exhibition and Review of Hats & Headgear
ZAGREB, Croatia
Gallery ART AVANTGARDE Exhibition of Hats
MUSEUM MIMARA Fashion Show
ZAGREB, Croatia
YOUTH CENTRE DJURO Hat Performance with Ballet Dancers
1987
ZAGREB, Croatia
ARTISTS FOR THE UNIVERSITY GAMES Collective Art Exhibition
BELGRADE, Serbia
HAPPY GALLERY
Exhibition & Hat Performance in STUDENT CULTURAL CENTRE
ZAGREB, Croatia
Gallery LIBUSA
1986
POREČ, Croatia
BLUE AND GREEN LAGOON Hotels
1984
ZAGREB, Croatia
MUO Arts & Crafts Museum
FASHION SHOW OF CLOTHES AND TEXTILE DESIGN
University of Zagreb Faculty of Textile Technology
1983
ZAGREB, Croatia
Gallery MLADOST
COSTUMED PAPER The First Solo Exhibition of Fashion Illustrations
1982
BELGRADE, Serbia
Art Pavilion Cvijeta Zuzurić
SQUARES FOR OUR CITIES Exhibition for Young Architects