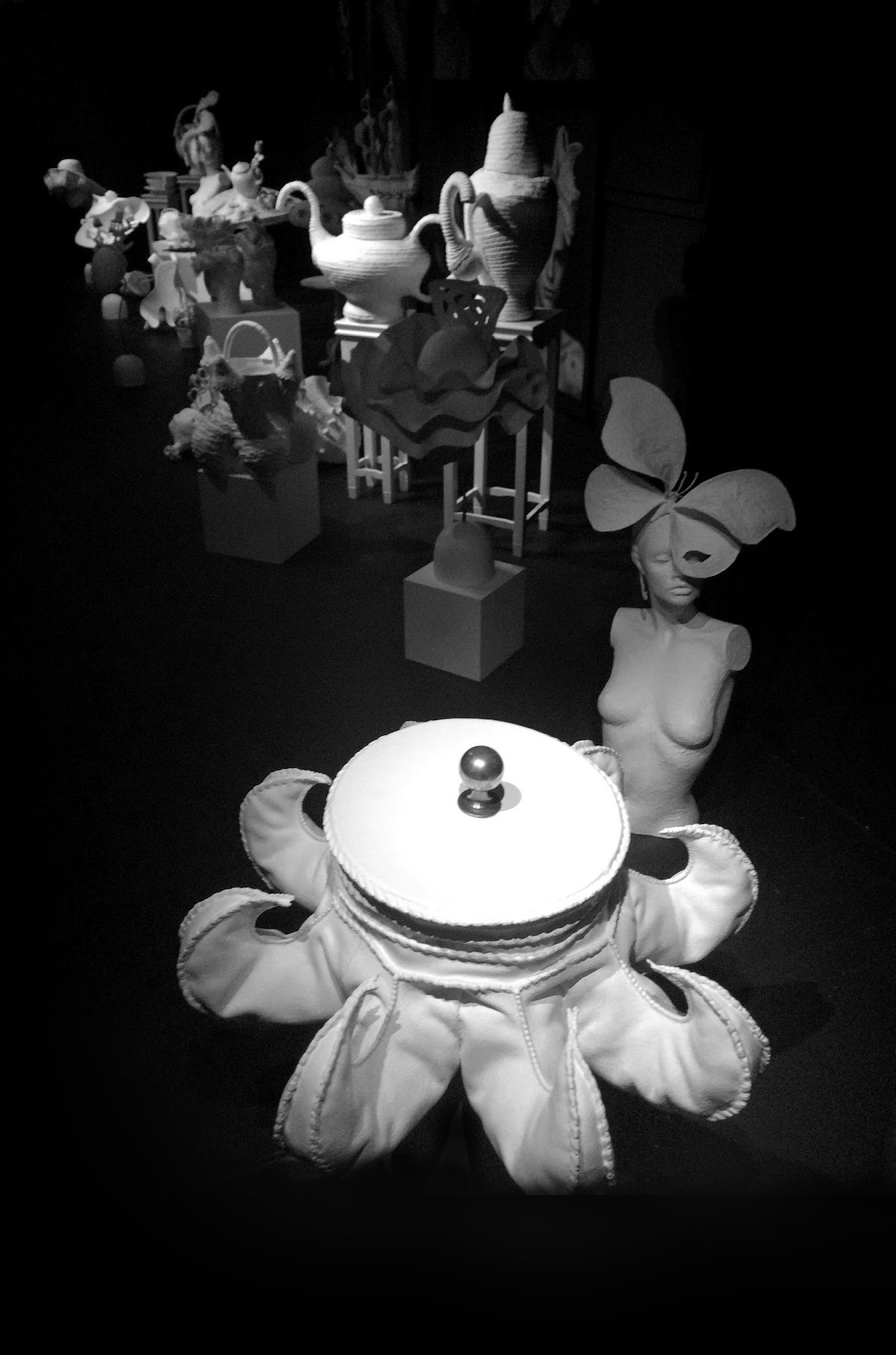 MONTH OF DESIGN 2014 / LJUBLJANA, Slovenia
Images Courtesy of Estetic Blog
Month of Design /Mesec oblikovanja Ljubljana, Slovenia 6 October – 6 November 2014
ESTHETICSENSE.BLOGSPOT.COM by JANA RADONJIC
Welcome to wilderness Jeannine. This place is a subjective prism, which gives insight into the world where the spirit survives thanks to the noble art. In the state of ART. Amen.
Thursday, October 9, 2014
Estheticssense: Art event: Rhapsody in White
Situated in the heart of the East and West Europe, a small place Ljubljana exists with the aspirations to become a new Berlin – art scene, where all spheres and genres meet. In my (he)ART the night before I have met future figure frames, fresh inspiration for upcoming projects. This time story goes to untouched imagination, build in real object but with the hidden act… Rhapsody in white was its name. The right time, even a better place to be @MoDLJ (Month of Design Ljubljana), save the date!
In dimly light, huge room of the former printing house "Mladinska knjiga" and between her lines, the visitors asked quietly when show is going to start. But there was no show, and no opening. A few intro words were told at the agreed time. The exhibit was arranged in a very secret place of the artist's atelier – state of mind. I felt like an Alice who needs to pass through the keyhole.
In this protected area of the wonder world and through the dark burrow, white sensation of femme sculptured accessory. Despite their main idea, static artifacts cannot be reduced to mere functionality. Design form of these creatures gives the status of the respective forms of the case. Passing through the hole and inaccessibility work suggests thinking about the depth meaning of the act. Expressing themselves in form of craft and design, the artist offered a work of art. How to taste fashionable objects when they are not usable?
Work was put in the context of protected area, far away – so close. As this fashion objects represented the mix of art, craft and design work, than the function of the made meets idea with its unexpected effect – being beautiful. Simply as that, we came to the aesthetics, the reason of my presence here.
Hats, headgears, bags, scarves, objects of interior decoration, furniture decoration purposes, assemblage used in a wider variety of materials and techniques, a rhapsody, and its whiteness. Highlight the idea!  Artist guilt: Stasha Chimbur, officially an artist of the accessory.